welcome! to the layer down under that !
after looking things over here at emotional feelings, try out "the layer down under," (part of
the emotional feelings network of sites
) & read a special "i just gotta say it" column concerning porn addiction by
clicking here
! Be sure to scroll down towards the bottom of the right hand column to find it!
another important suggestion... visit this
homepage
to learn more about the features included within the emotional feelings network of sites!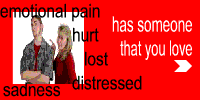 How this site works best for you!
You'll notice that there are many
underlined link words
in each article below. The reason for this is that you have reached not only, "the layer down under that," but the emotional feelings network of sites. There are many sites included within the network that'll be visited by clicking on these underlined link words.
If you can't find what you came here looking for, visit the
homepage
for the emotional feelings network of sites by clicking above & read the options on the homepage for the networks index of sites. Try to be specific when looking for an
emotion
or
feeling word
& click on the site you need!
It's very simple & very interesting to follow your way thru the layers of your buried or stuffed
emotions
&
feelings
that have accumulated throughout the years!
when you've reached this point, or this website, you know you're making progress!!!! this part gets difficult because now is the time to look within & become
emotionally honest
with yourself!!!
Best of luck & if you're still stuck, send me an e-mail anytime, by
clicking here
& I'll be glad to send you an immediate personal response!
Sincerely,
Kathleen



So as the
need
becomes apparent for another page to be opened to receive additional information that will offer you
new understanding
concerning the underlined link word; a new window will pop up while never closing the original page you entered in on! it'll appear & for those who have made the journey here, I'm so
proud
of you!!!!


Included beneath the top layer of this site, where your eyes can't normally see....
are several pages of more information that I consider to be "continued pages" from the other sites in the emotional feelings network of sites. If you would like to check them out, be my guest! I just didn't want to add them to the normal navigational panel.
Click the links below to visit those pages!
I have to use pages like the ones below because the bandwidth from the emotional feelings website gets too large & the site becomes unavailable for viewing because too many people are visiting at the same time. Tripod is great because it's all free, but there are some downfalls like the bandwidth usage is very low! Thanks for your patience in these matters, (having to travel all over the place to read all the information available!) but I think the info is so important, so I keep going! kathleen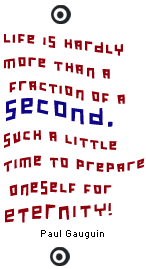 i spend lots of time on these sites because i believe that everyone deserves an easy opportunity to find info on the internet, and when you're already stressed, anxious, depressed and so on..... you don't need to waste time in the search engines!
the layer down under was designed to accentuate the concept of digging down beneath the superficial layer of emotions & feelings that you feel every day to find those buried, hidden or underlying emotions & feelings from days, weeks, months or even years past that remain unprocessed & yes... unresolved.
as you begin to peel back the layers, you'll be making great strides in your own personal journey of recovery, but as you expect that after the first layer you'll be close to finishing your journey, you'll find yet.... the layer down under that!
i make no mention in the other sites of this layer because it takes hard work and persistence, consistency & a positive outlook to get here.... it's no gimme like at
changes
,
gimme goals!
gimme plans!
gimme hangups!



check out this explanation by clicking

the underlined link words - "click here" !!!!
for a further demonstration concerning the importance of the emotional feelings network of sites underlined link word system...
click here
!

and of course, i'm always available by
email!!!
send me one anytime!
from feeling emotional too:
in Ohio, Dayton that is, i discovered that when you add cheese to goulash that it becomes johnny marzetti! Go Figure!
this page is full of just that... a bunch of this and that thrown together with no specific topics, just stuff that when you add cheese, ends up as
johnny marzetti!